Coronavirus and summer 2020 exams
Coronavirus and summer 2020 exams
All GCSE, AS and A-level exams planned for this summer (both in the UK and overseas) will no longer be going ahead.
However, we're working hard to make sure that young people who were due to take exams still achieve the qualifications they need to progress to the next stage of their lives.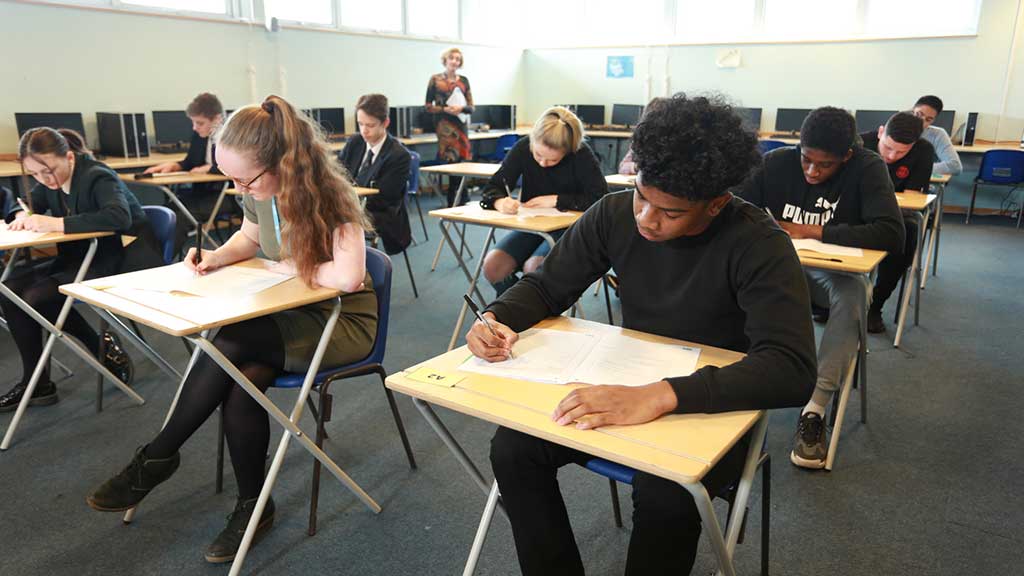 Grades will still be awarded
Students will still receive a final grade this summer.
They will also be able to sit exams in autumn, or next summer, if they wish to.
Find out more about how grades will be awarded in summer 2020, as well as information on entries, NEA and moderation.
---
Submit grades and rank orders by 12 June
From now until 12 June, schools and colleges must submit their centre assessment grades and rank orders using our new e-Marker Grade Entry Portal.
Read our guidance, along with video tutorial, on how to submit grades. Or if you already have an account you can visit the portal directly.
Other key dates are available on our timeline for summer 2020.
---
Face-to-face events cancelled
We've cancelled all our face-to-face events.
Refunds will be issued automatically, but if you have any questions, please email events@aqa.org.uk
All our online training will go ahead as planned.
Supporting you
Online learning and resources
To support teaching and learning while schools are closed, you may find our online resources useful.
We have subject resources and past papers on our website, as well as hand-picked collections on teachit.co.uk.
Plus, Exampro allows teachers to create and share practice papers with their students – perfect for remote learning.
Regular updates
We're sending regular updates to schools, colleges and examiners.
If you're not already registered, sign up.
For up to the minute information, you can also follow the AQA twitter channel.
Wellbeing
We understand this is an unsettling time for everyone, especially after working hard to prepare for exams.
If you need advice or support try talking to your teacher, parent or friends about how you are feeling.
Alternatively, there are many helpful services available, such as Childline, Young minds and the Mental Health Foundation – all of which offer confidential advice and support.
A message from our CEO
Due to the coronavirus, there won't be any AQA exams this summer in the UK or overseas.
We're working tirelessly with regulators, government and other exam boards to make sure young people who were due to take exams still achieve the qualifications they need to progress to the next stage of their lives – and that all the hard work our students and teachers have already put in is properly rewarded.
We're here to support you through these extraordinary times, and we'll be updating this page with the latest information and advice as soon as it's available.
This – like the coronavirus itself – is an unprecedented situation for all of us. But our commitment to helping young people to realise their potential hasn't changed, and never will.
Please do take care of yourself, your family and friends.
Mark Bedlow, CEO
---
Connect with us
For the safety of our staff and others, we're following government advice to work from home.
This means it may take us longer to answer your call.
If you can, please email us instead.
Tel: 0800 197 7162
Email: eos@aqa.org.uk
8am–4pm Monday to Friday