AQA Unlocking Potential students enter the Dragons' den
Published: Thursday 12 Mar 2020
Students from across the country travelled to our Guildford and Manchester offices to take part in the next stage of the AQA Unlocking Potential programme and to pitch their social action project ideas to a Dragons' Den style panel.
The students and teachers were joined by their Dame Kelly Holmes Trust mentors and AQA staff volunteers. They took part in team-building and problem-solving activities, and worked with the mentors to finalise their plans for a social action project.
They then prepared to deliver their pitch to the Dragon's made up of AQA staff and teachers, to apply for funding for their social action project.
This year's ideas included anti-bullying and anti-stress workshops, fundraising for various charities, and one group is holding a 'Colour Run' – which is essentially a 2K fun run, but with lots of people wearing white and throwing coloured powder at each other.
Rosie Butler, an English teacher and Deputy SENCO from Kirkbie Kendal School in Cumbria, said:
"AQA Unlocking Potential is an incredible programme and the students benefit beyond the events organised by the scheme – we can see the fantastic impact in school too.
"Planning and pitching their social action projects to a panel of strangers was a real challenge for some of them and it has been wonderful to see them all do so well. They should be really proud of themselves."
Sarah Naz, an AQA staff volunteer, said:
"The young people on AQA Unlocking Potential are amazing! It was great to spend the day with them and a real privilege to be able to share in their journey.
"They all showed great unity and courage in delivering their pitches for the Dragons' Den; I look forward to seeing them again in July at the celebration event."
The students will now focus on delivering their social action projects in their communities over the next few months with the support of their athlete mentors.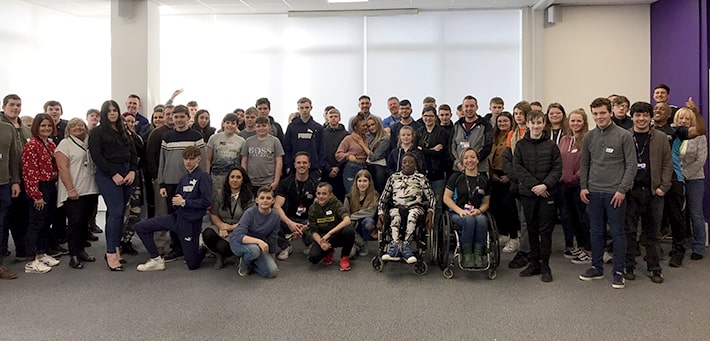 AQA Unlocking Potential students – Manchester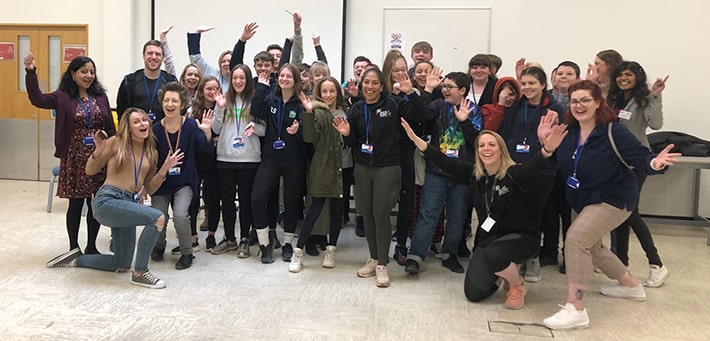 AQA Unlocking Potential students – Guildford