Thursday 1 May 2014
A 'non-uniform' school day with unwanted clothes brought in for recycling to charity and an introductory DVD and workshop on the importance of learning British Sign Language were just two of the ideas for projects presented at the second national event of this year's AQA Unlocking Potential.
Now in its third year, the AQA Unlocking Potential programme, which is run jointly by AQA and the Dame Kelly Holmes Legacy Trust, supports young people aged between 14 and 19 who are facing challenging personal circumstances by pairing them with elite Olympic class athletes for an eight-month mentoring programme.
The event, held at Leicester City Football Club, brought together the young people taking part in this year's programme with their athlete mentors, which include Olympians and Paralympians, to pitch their individual ideas for projects that will benefit their local communities.
The main part of the day saw each participant pitching their community project ideas in front of a 'Dragons' Den' style panel. Over the next two weeks, each proposal will be independently evaluated and, if successful, funding of up to £200 per participant will be made available to get their project underway.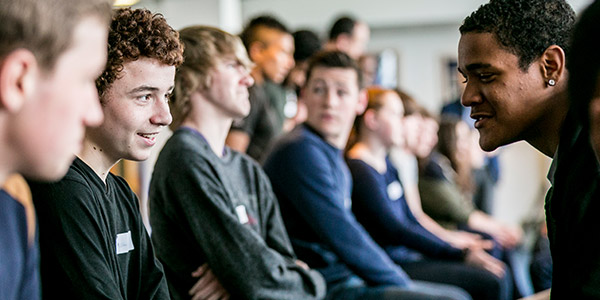 Sadie Visick, Director of Communication and Marketing at AQA said: "It's great to see the creative ideas that the students are coming up with for their community projects and I am looking forward to seeing them put into action.
"As an organisation, we want to help students realise their full potential and part of that is recognising that achievement outside the classroom can help students perform better in it. So, it's good to know that the feedback from the teachers who have put their students forward is that our Unlocking Potential programme is making a positive difference to their lives."
The day also involved a series of confidence-building group exercises and games, including coaching and practical tips on how to build confidence. Two-time England boxing champion, Hannah Beharry, and European skateboarding champion, Neil Danns, who is mentoring for the third year, are among the ten athletes who put the teenagers through their paces in a series of activities. Separately, mentors are also visiting schools and colleges and providing one-to-one practical support to help the young people bring their community projects to life.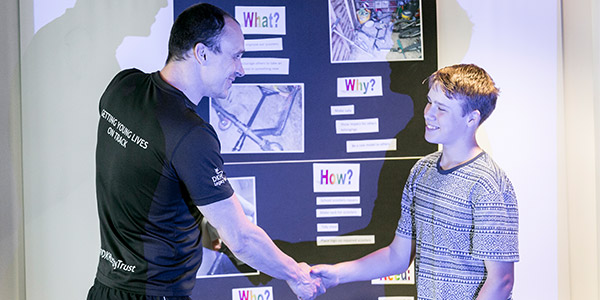 Launched in 2012, AQA Unlocking Potential is not designed for individuals interested in sport or for developing future sports stars, but is aimed at any young person who needs an inspirational helping hand.