Pupil referral service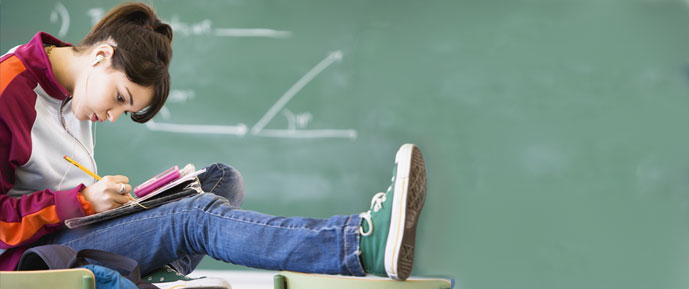 How the Unit Award Scheme (UAS) helps your learners
The scheme:
rewards and engages students for achieving short units of work
supports, motivates, and promotes a positive learning experience
can be used as a stepping stone to other awards or qualifications
can help improve life chances by showing what the student can do.
Did you know?
The scheme is used in over 150 Pupil Referral Units (PRUs).
Learners of any age or ability can use the UAS.
You can write your own units.
The UAS offers units that are relevant, accessible and achievable.
Sample units
Here are just some of the many units available:
With the right support, we believe that everyone can make progress.
Case study: Change of Scene
Kim Field, UAS Co-ordinator says:
B was a 13 year-old girl when she first came to us in September 2014. She was having difficulties with her emotions, with angry outbursts, and had hit other students. This stemmed from difficulties around home and parenting: her mum is extremely agoraphobic; her dad is not present. B was taking medication for hormone issues and her behaviour was deteriorating. Her communication skills were weak and she struggled to process verbal information well.

The aim of her referral was to provide a consistent, caring environment where she would feel successful. B attended Change of Scene one morning a week during term time. She responded immensely well to the environment and worked hard. When we started the AQA Unit Awards we invited her to join the scheme. She relished the opportunity to work towards her certificates, demonstrating her skills and knowledge. To date she has completed eight units, and is regularly coming back in the holidays to undertake more. She is hoping to secure a place at the local agricultural college to undertake further qualifications in Animal Management. The AQA certificates she has obtained will be used as evidence of her skills, knowledge and commitment to take the next step on her journey.

The scheme is really easy to run and the children really enjoy it. One of the best things is that any age or ability can join in and achieve. The look on the faces of the youngsters when you hand them the certificates they have gained is of sheer joy and amazement. Our Change of Scene attendees are unlikely to gain GCSEs and many may not even finish school, so the AQA Unit Award Scheme is very important to them. They realise they can achieve and do well. Their first certificate helps them move forward and gives them the confidence boost they need.