Schools and Colleges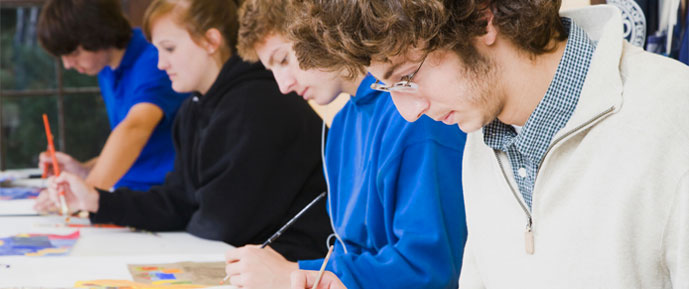 How the Unit Award Scheme (UAS) helps your learners
The scheme:
rewards students for short units of work
supports, motivates, and promotes a positive learning experience
can be used as a stepping stone to other awards or qualifications
can help improve life chances.
Did you know?
Over 200 schools and colleges already use the UAS to recognise student achievements.
Learners of any age or ability can use the UAS.
You can write your own units.
The UAS offers units that are relevant, accessible and achievable.
Sample units
Here are just some of the many units available:
With the right support, we believe that everyone can make progress.
Case study: Queensbury School (ELC RE)
Julie Fitzpatrick, Assistant Head at the school, says:
The Unit Award Scheme has allowed many of our students at Key Stages 4 and 5 to study a range of topics in Religious Education and receive a certificate for every unit they complete. This has promoted our inclusive ethos and recognised achievement at every level. We have presented the certificates in assembly and it has been a pleasure to acknowledge the commitment our students have shown to their learning.

The scheme allows for short 'chunks of learning' and gives prompt feedback, thereby increasing motivation and enabling 'Achievement for All.' It can help to provide a stepping stone to employment, further education and training.

Our students have really enjoyed following the Unit Award Scheme for Religious Education and benefited from its flexibility.

One student commented: "Yes we have enjoyed receiving our certificate. We have earned it!".
---

All students are different and in science some students find that there are some hurdles to their success. We believe that we can help support students' potential by offering a range of resources all in one location.