Schools and colleges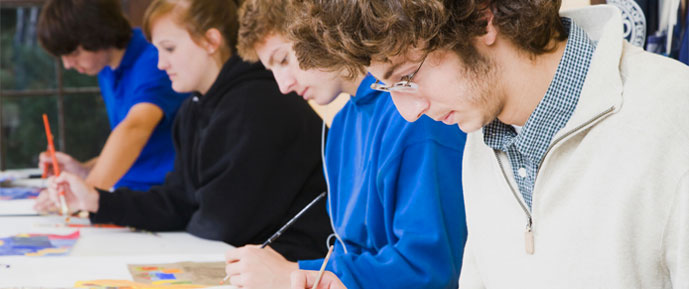 How the Unit Award Scheme (UAS) helps your learners
The scheme:
rewards students for short units of work
supports, motivates, and promotes a positive learning experience
can be used as a stepping stone to other awards or qualifications
can help improve life chances.
Did you know?
Hundreds of schools and colleges already use the UAS to recognise student achievements.
Learners of any age or ability can use the UAS.
You can write your own units.
The UAS offers units that are relevant, accessible and achievable.
Sample units
Here are just some of the many units available:
With the right support, we believe that everyone can make progress.
Case study: Haven High Academy
Nicola Reeson, SEND Manager, says:
We found ourselves with a small group of students who were unable to access GCSE qualifications and I was tasked as the SEND Manager to look into what else is out there for these students, so that they can achieve at their level and show progress. We found the UAS on-line and were amazed at the variety of subject areas covered. The team at UAS were incredibly helpful and everything happened very fast, I attended a 1 day course, found my way around the website and how it works, found out what evidence is required and took all of this back into school. One week later I was submitting our first claim – the teachers involved absolutely loved the range of units and could tailor these to our students. The students were very quickly engaged on their topics and found a great sense of achievement in being able to start and complete a unit.

Here is what one of our teachers thinks of the scheme: "This scheme was very well laid out and easily accessible. Some students were able to show their understanding of the material, where this was previously impossible at higher level. There were students that were looking forward to the results and receiving of their certificate stating that they were able to show knowledge and understanding. I could see it in their faces just how proud and happy they were, after being frustrated for so long, simply because of the way that this scheme was tailored for them. Thank you for providing us with such a great tool to enable those with severe SEN to access and show just how well they can do."

We were surprised at how quickly the team at UAS turn around the claims and the speed at which we receive the certificates. The students love receiving their certificates and celebrating their success.
---