Service and support
Support for teachers all year round
We work with over 26,000 teachers, subject experts and academics, and our support for them doesn't begin and end with assessment and results each summer.

We provide support all year long, because we are as passionate about providing the right support and resources as teachers feel about their students getting the right result. We strive to listen, act and remain a constant voice of clarity to ensure all those we work with get exactly what they need, to do what they do best – teach.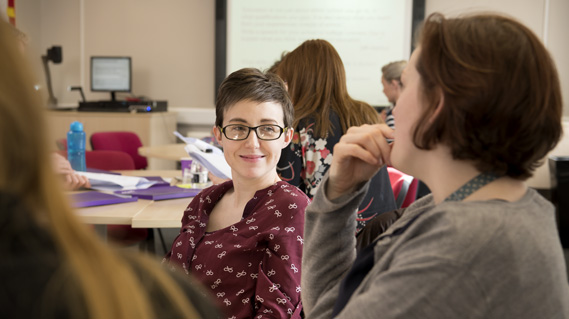 Support that teachers can rely on
---
Resources
Our resources
Our resources for your subject have been written following teacher insight and feedback. They are organised by Plan, Teach and Assess – including schemes of work and past papers.
Further resources
Exampro
The essential exam preparation tool to support AQA qualifications. The question banks can be used to create topic tests, homework, and revision materials in line with the latest specifications. It offers thousands of past GCSE and A-level questions, their related mark schemes and examiner comments.
Teachit
The Teachit sites offer thousands of free resources, created and checked by teachers, for teachers. Register with your chosen site to download free PDFs, or subscribe for access to adaptable Word documents, PowerPoints and interactive games.
Events
We run events across the country to help teachers understand the detail behind our qualifications, to facilitate networking and to inspire new teaching ideas and strategies to apply in the classroom. Types of event include:
online and face-to-face launch meetings (free)
hub events for English, maths and science (free)
subject-specific courses (chargeable)
in-school training tailored to your needs (chargeable)
Enhanced Results Analysis (ERA)
Our free Enhanced Results Analysis (ERA) provides valuable insight – question by question – into school and student performance. It can also be used to tailor lesson plans and create management reports for senior leadership teams.
Our communications
We'll always contact schools and colleges with important information and updates about our qualifications, either by email or post. From time to time, we may also send you additional information about our qualifications, support and services.
If you'd like to be contacted with any of this information, you can subscribe online and view our privacy policy to see how we use and keep your data.
Our subject experts
Our team of support staff and curriculum experts are available to answer questions about your subject by phone, at exhibitions and events, or by email.