The British Museum
Address: Great Russell Street, London WC1B 3DG
The British Museum has an unrivalled collection of art from around the world and across centuries. It has excited and inspired artists, from Henry Moore in the twentieth century to Grayson Perry, Marc Quinn and Antony Gormley today.
Visits to the Museum are free and a range of free thematic resources to support self-led visits and classroom teaching is available online. After 14.00 each day there is space in the schools lunchroom for students to lay out and discuss the work they have done in the galleries.
In our free gallery art sessions, artist-educators use discussion and practical activities to help students examine the objects through the eyes of contemporary artists, developing techniques to record their research and ideas for creative responses to the collection. During February half term, our Art Insight drop-in sessions provide an opportunity for GCSE and sixth form students to research their exam themes in the Museum with the support of our artist-educators.
For full details of how to book visits, taught sessions and for resources, visit:
www.britishmuseum.org/learning/schools_and_teachers.aspx
Students can also search more than two million objects in the collection via the Explore and Search the Collection databases: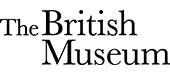 ---
Location | Organisation's website