The Roche Court Educational Trust
Address: Roche Court, East Winterslow, Salisbury, Wiltshire, SP5 1BG
The Roche Court Educational Trust is based at the New Art Centre, Roche Court Sculpture Park near Salisbury. We work with teachers, young people and specialist groups to develop confidence and skills by looking, thinking and speaking about art.
Founded in 2005 by Madeleine Bessborough, Director of the New Art Centre, the charity is situated in the unique setting of Roche Court Sculpture Park in Wiltshire, where changing exhibitions of modern and contemporary art by internationally renowned artists such as Barbara Hepworth, Anthony Caro and Richard Long provide the stimulus for all of our educational activities.
We work at a regional, national and international level. Our regional programme includes bespoke tours of the sculpture park and indoor gallery spaces with primary and secondary schools, including SEND schools, colleges and universities. We provide teacher training, artist-led events, career seminars, family workshops and projects that combine art with subjects such as English, music or dance.
Our outreach programme includes ARTiculation: a national and international public speaking initiative on art for 14–23 year olds, delivered in partnership with museums, galleries and universities across the country. ARTiculation encourages personal observation, research, critical analysis and public speaking skills, stimulating discussion and debate. Free ARTiculation events are held around the country and include the annual competition: the ARTiculation Prize for 16–19 year olds. See our website or Facebook page for more details and information on how to take part.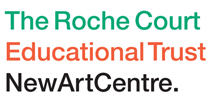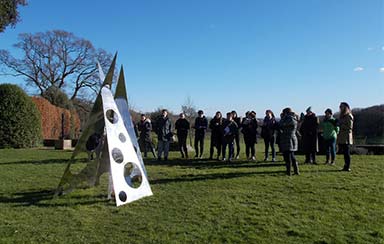 ---
Location | Organisation's website