Tech-level Engineering
Specifications
Why AQA for Tech-level Engineering?
Our Tech-level qualifications in engineering have been developed in collaboration with employers, higher education institutions and professional bodies. They provide pathways into diverse, emerging and exciting jobs or further study.
Our Tech-level qualifications are included in the Department for Education (DfE)'s performance tables for technical and vocational qualifications aimed at students aged 16 to 19. They also attract UCAS tariff points .
We've contextualised transferable skills like communication, problem-solving, research and teamwork into the subject content. It's an integral part of delivery and assessment and prepares learners for life in either employment or further study.
Read our introduction to Level 3 Tech-levels in Engineering summary brochure
---
These qualifications will provide knowledge and skills to technicians at the appropriate standard to meet the needs of 21st century industry
Dr Rhys Morgan, Director, Engineering and Education, The Royal Academy of Engineering
Upcoming events
Professional development
Talk to us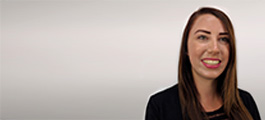 Aimee Harris and the customer support team.
8am-5pm Monday to Friday
Tel: 0161 957 3334
Email: engineering@aqa.org.uk