Tech-level Engineering: Design
Teaching resources
Prepare for your teaching year. Information, support and services to help you deliver the specification.
Teaching resources that you can use to plan your lessons and support your students' learning.
Prepare your students for assessment. Specimen and past papers, mark schemes, example answers.
Key dates

Schools and colleges may set their own internal deadlines
Coursework deadline for Level 3 Certificate TVQ Engineering: Mechanical systems (H/507/6524)

Series: June 2019
Start time: pm
Duration: 1hr 45m
Exam for Level 3 Certificate TVQ Engineering: Materials technology and science (F/506/5952)
Specification news
Upcoming events
We've a skills gap in the field of Design Engineering, this qualification will fill that and prepare students for the workforce, or continued studies at university
Matthew Bell, Director, Global Strategic Partnerships Manager, Autodesk Education
Thinking about teaching our new Tech-level specification?
Talk to us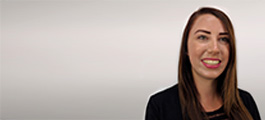 Aimee Harris and the customer support team.
8am-5.30pm Monday to Friday
Tel: 0161 957 3334
Email: engineering@aqa.org.uk