English local networking hubs
These free, local sessions are a practical way to enhance your teaching. Come along to network with other English teachers, exchange ideas and share best practice.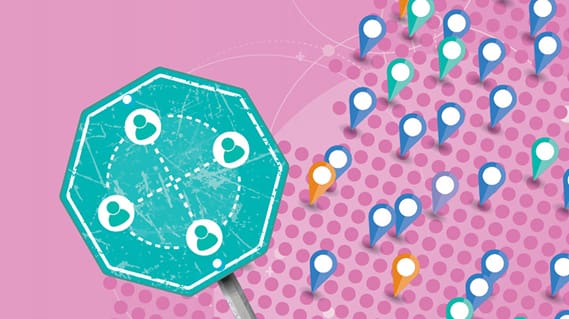 Run every term by AQA English specialists, our local networking hubs aim to improve your understanding of the specification – and are the ideal opportunity to meet other English Language and Literature teachers and share ideas to support your teaching.
Autumn 2019: GCSE English Language and GCSE English Literature networking hubs
Empowering students through vocabulary: part 1 – reading
This session will be the first in a series exploring the issue of the 'word gap' and the wider importance of vocabulary in students' development.
With a specific focus on reading, we'll take a closer look at Shakespeare, 19th century texts and how performance can help to build students' confidence.
In the spring 2020 networking hubs we'll be focusing on writing, and the summer 2020 session will focus on spoken language.
Our English advocates will facilitate these meetings to encourage discussion and the sharing of ideas.
Please note that these are not training events and do not count as continuous personal development (CPD). These events are for networking, keeping up to date and sharing best practice with fellow teachers.
Find your local venue and book online.
A-level English networking hubs
We are reviewing our A-level English networking hubs to make sure they provide the support that teachers need.
This means that we won't be running any networking hubs for A-level English this autumn; this is to allow us to ensure the spring meetings provide an improved experience for teachers.
Keep an eye on this page for updates on the support we're offering teachers for A-level English Language, A-level English Literature and A-level English Literature and Language in 2020.
Professional development
We also offer a range of professional development and training courses to help you teach our specifications. Browse our current courses
Previous meetings and resources
View and download resources and materials from recent English hub schools network meetings below.
To see resources and materials from older meetings, go to our archive page.
Summer 2019: GCSE English Language and GCSE English Literature
Spring 2019: GCSE English Language
Spring 2019: A-level English Language