Mathematical Principles for Personal Finance (9996)
We have carefully considered the future of our level 3 qualifications in the light of government changes to A-levels, and have decided not to continue with our Mathematical Principles for Personal Finance FSMQ.
The last exams for students taking the current qualification will be in the June 2018 series, with a final re-sit opportunity in June 2019.
As an alternative, you may like to consider our new Level 3 Certificate in Mathematical Studies
Find out more about these changes and which qualifications we are planning to offer in the future. You can also contact the customer support team on the details shown below.
---
Mathematical Principles for Personal Finance 9996 is a level 3 Free-Standing Maths Qualification (FSMQ). FSMQs are qualifications aimed at both pre-16 and post-16 students, but are accredited for all age groups. This particular FSMQ is part of a pilot and students can either take this alongside other qualifications or combine this with other pilot FSMQs and Core units to achieve the A-level Use of Maths.
Mathematical Principles for Personal Finance is assessed by one exam of one hour. Calculators are allowed. This FSMQ allows students to:
apply their mathematical knowledge to the real-life situations used in the examination paper
study the accumulation of debt and interest through the application of mathematical techniques
learn techniques to compare investments and evaluate the best options
explore key ideas behind the mechanisms of fluctuating values and prices.
Students who study this FSMQ can use this qualification to complement their studies in other A-levels, for example: Economics, Accountancy and Business Studies.
---
---
Specification
This specification is only available to schools and colleges registered for the pilot. To register, please contact us.
Key dates
We can't find any dates for this specification: check back later or see our Dates and timetables page.
Codes and references
| | |
| --- | --- |
| Qualification type | Pilot Advanced Level FSMQs |
| Specification title | Mathematical Principles for Personal Finance |
| Specification code | 9996 |
Updates to Mathematical Principles for Personal Finance (9996)
Talk to us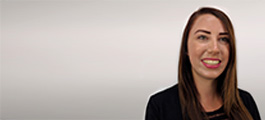 Aimee Harris and the customer support team.
8am–5.00pm Monday to Friday
Tel: 0161 957 3852
Email: maths@aqa.org.uk