Specifications
Why AQA AS and A-level Music?
These dynamic qualifications offer a logical progression from GCSE. Students will further enhance their knowledge and musical ability through the study, creation and performance of music from a wide range of styles and genres.
They've been developed by working closely with teachers and subject experts.
Our free teaching resources help you plan, teach and prepare your students.
Our new AS and A-level Music qualifications will be available for first teaching in September 2016. First assessment for AS takes place in summer 2017. First assessment for A-level takes place in summer 2018.
---
Upcoming events
Professional development
Let us know if you'd like to hear from us
Talk to us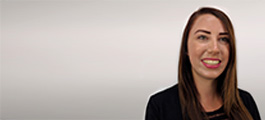 Aimee Harris and the customer support team.
8am–5.30pm Monday to Friday
Tel: 01483 437750
Email: music@aqa.org.uk