Level 1/2 Award STEM
We will not be offering our Level 1/2 Awards after 2019.
The last exams for learners taking this qualification will be in the June 2019 series.
Teaching from: September 2017
Exams from: June 2019
Specification code: 3765
QAN code: 603/1225/7
Our Level 1/2 Award in STEM provides learners with an interesting and relevant learning experience, and enables them to progress to a wide range of academic and vocational post-16 studies.
We've partnered with teachers and STEM (Science, Technology, Engineering and Maths) industries to ensure that the STEM skills employers are looking for are provided in the qualification. It includes problem-solving, team-working and communication skills using a range of technologies.
This qualification is not included in 2019 performance tables.
Teaching resources
Prepare for your teaching year. Information, support and services to help you deliver the specification.
Coming soon
Teaching resources that you can use to plan your lessons and support your students' learning.
Coming soon
Prepare your students for assessment. Specimen and past papers, mark schemes, example answers.
Upcoming events
Want to know about our new specification, launch meetings and resources?
Keep me up to date
Talk to us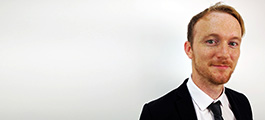 Nick Hughes and the customer support team.
Now available to support you until 7pm.
(During half term weeks we will close at 5.30pm)
Tel: 01483 477756
Email: stemtechaward@aqa.org.uk