Specifications
Why AQA AS and A-level Computer Science and IT?
Like you, we are committed to ensuring that students obtain the results they deserve and are capable of with our new A-level Computer Science specification:
The new specification has very clear, well-structured subject content.
Our exams include a variety of assessment styles to help students feel more confident and engage with the questions.
Assessment of non-exam assessment is more straightforward and designed to encourage students to do an investigative project on a topic of particular interest to them.
You'll find this specification suitable and appropriate for mixed ability classes.
We've helped to minimise the impact on classroom delivery, resourcing and timetabling by ensuring that you can teach AS and A-level together.
Our free resources, events and support, along with professional development opportunities, will help you inspire your students to fulfil their potential. We're also collaborating closely with publishers to ensure that you have text books to support you and your students with the new specifications. With us, your students will get the right results from an exam board you trust.
Students can progress through our qualifications to study A-level Computer Science or ICT and then follow-on to pursue courses in higher education or careers in computing.
---
Upcoming events
Professional development
Let us know if you'd like to hear from us
Talk to us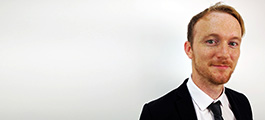 Nick Hughes and the customer support team.
8am–5.30pm Monday to Friday
Tel: 0161 957 3980
Email: computerscience@aqa.org.uk