Specifications
Why KS3 Science?
As an educational charity and the most popular exam board for KS4 science, we've used our resources and expertise to create a free, simple and accessible new KS3 Science Syllabus.
One syllabus to provide you with an essential framework that covers the programme of study.
Our KS3 Science Syllabus is designed to provide structure and clarity to the national curriculum and help your students gain knowledge of key scientific concepts and progress to KS4.
---
Upcoming events
Professional development
Talk to us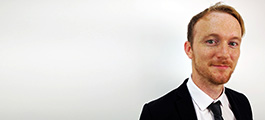 Nick Hughes and the customer support team.
Now available to support you until 7pm.
(During half term weeks we will close at 5.30pm)
Tel: 01483 477756
Email: gcsescience@aqa.org.uk