Specifications
Why AQA ELC Mathematics?
Our ELC Maths course develops basic, relevant maths skills, and builds students' confidence as they work towards a recognised maths qualification. It can also work as a stepping stone towards a GCSE.
On-demand assessment - students stay motivated as they can complete assignments when they are ready. Certification is available for the first time in June 2017, and then every January and June for the lifetime of the specification.
Straightforward language in our assessments, so students can focus on the maths and achieve the results they deserve.
Resources and friendly support to help you teach with confidence.
---
Upcoming events
Professional development
Let us know if you'd like to hear from us
Talk to us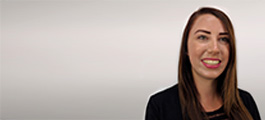 Aimee Harris and the customer support team.
8am–5.30pm Monday to Friday
Tel: 0161 957 3852
Email: maths@aqa.org.uk