Specifications that use this resource:
Teaching guide: inventory control chart
Highlights issues relating to inventory management such as the re-order level, re-order quantity, usage rates and lead time.
Model/theory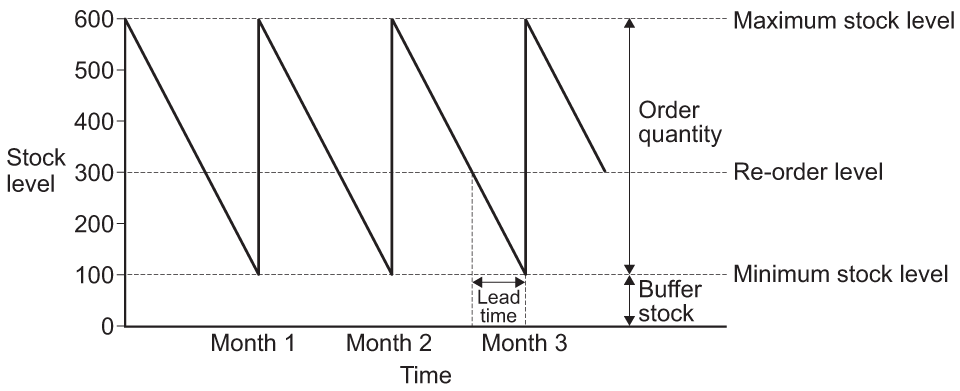 Key points
In the diagram above:
inventory is re-ordered at 100 units (buffer stock)
the re-order quantity is 500 units
500 units are used up each month
a re-order is placed at 350 units
the lead time (time from reorder to delivery) is 2 weeks.
When you can use this
When considering inventory management and factors affecting:
the level of buffer stock
re-order quantities
re-order levels
usage rates
lead times.
You could also consider:
what happens if usage rates increase unexpectedly
what happens if inventory is too high or too low.
Where it's been used
Q15, A-level paper 1 2018

Q2, A-level paper 3, 2018

Q17.1, A-level paper 1, SAM set 2

Q17.2, A-level paper 1, SAM set 2

Q6, AS paper 1, 2017

Q9, AS paper 1, 2016

Q10, AS paper 1, SAM set 1
Specifications that use this resource: