Functional Skills Mathematics
Teaching from: September 2019
Exams from: January 2020
Specification code: Draft 8361 8362
This draft specification for Functional Skills Maths Level 1 and Level 2 (8361, 8362) aims to prepare learners for life and work, while creating a stepping stone to further studies such as GCSE Maths. It takes a real-life approach to learning, with problem-solving questions about personal finance, planning and organising activities and the world of work.
There are no prior learning requirements for this pass/fail qualification.
This draft qualification has not yet been accredited by Ofqual. It is published to enable teachers to have early sight of our proposed approach to the new specification. Further changes may be required and no assurance can be given that this proposed qualification will be made available in its current form, or that it will be accredited in time for first teaching.
Teaching resources
Prepare for your teaching year. Information, support and services to help you deliver the specification.
Coming soon
Teaching resources that you can use to plan your lessons and support your students' learning.
Coming soon
Prepare your students for assessment. Specimen and past papers, mark schemes, example answers.
Upcoming events
Professional development
Talk to us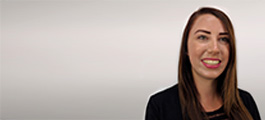 Aimee Harris and the customer support team.
Now available to support you until 7pm.
(During half term weeks we will close at 5.30pm)
Tel: 0161 957 3852
Email: maths@aqa.org.uk