AS and A-level Chemistry
Teaching from: 2015
Exams from: June 2016 (AS), June 2017 (A-level)
Specification code: 7404 7405
QAN code: 601/5730/6; 601/5731/8
Our specifications will help you to inspire students, nurture their passion for chemistry and lay the foundations for further study and the workplace.
Our specifications have minimal context so that you can bring chemistry to life in the way you think works best.
For a straightforward approach and to help with your planning, timetabling and resourcing, the content of the AS is identical to and co-teachable with the first year of the A-level.
We've used a variety of question types, including multiple choice, allowing breadth and depth of knowledge and understanding to be tested.
Teaching resources
Prepare for your teaching year. Information, support and services to help you deliver the specification.
Teaching resources that you can use to plan your lessons and support your students' learning.
Prepare your students for assessment. Specimen and past papers, mark schemes, example answers.
Key dates

Schools and colleges may set their own internal deadlines
Coursework deadline for A-level Chemistry (Non-exam assessment: Practical Endorsement) (7405/C)

Series: June 2019
Start time: am
Duration: 1h 30m
Exam for AS Chemistry Paper 1 (7404/1)

Series: June 2019
Start time: am
Duration: 1h 30m
Exam for AS Chemistry Paper 2 (7404/2)
Specification news
Upcoming events
….I like the way the topics have been divided into three main topics: Organic, Inorganic and Physical Chemistry.
Mrs Bronwyn Van Leeuwen,
Science KS4 Manager, Hillview School for Girls, Tonbridge, Kent
Thinking of teaching AS and A-level Chemistry with us?
Talk to us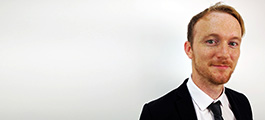 Nick Hughes and the customer support team.
8am–5.00pm Monday to Friday
Tel: 01483 477756
Email: alevelscience@aqa.org.uk