AS and A-level Physics
Teaching from: September 2015
Exams from: June 2016 (AS), June 2017 (A-level)
Specification code: 7407 7408
QAN code: 601/4746/5; 601/4747/7
We listened to and involved teachers every step of the way when we developed these physics specifications that will inspire and motivate your students and lay the foundations for further study in physics or engineering.
Our core content is largely the same allowing you to use many of your existing resources. Our specifications allow you to choose the context and applications to bring the subject to life. The content is presented in a straightforward way so that lesson planning is easier.
We're passionate about practical work and know it's at the heart of all good science teaching. That's why you have more choice about your practical activities.
Teaching resources
Prepare for your teaching year. Information, support and services to help you deliver the specification.
Teaching resources that you can use to plan your lessons and support your students' learning.
Prepare your students for assessment. Specimen and past papers, mark schemes, example answers.
Key dates

Series: June 2019
Start time: am
Duration: 1h 30m
Exam for AS Physics Paper 1 (7407/1)

Schools and colleges may set their own internal deadlines
Coursework deadline for A-level Physics (Non-exam assessment: Practical Endorsement) (7408/C)

Series: June 2019
Start time: am
Duration: 1h 30m
Exam for AS Physics Paper 2 (7407/2)
Specification news
Upcoming events
The specification has always given good coverage of a range of physics topics.
John Clinch,
Luton Sixth Form College
Thinking of teaching AS and A-level Physics with us?
Talk to us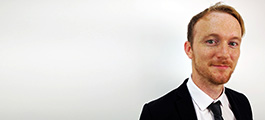 Nick Hughes and the customer support team.
8am–5.00pm Monday to Friday
Tel: 01483 477756
Email: alevelscience@aqa.org.uk