ELC Science
Teaching from: September 2016
Exams from: June 2017
Specification code: 5960
QAN code: 601/7522/9
Our Entry Level Certificates (ELCs) in science are designed for lower ability students who may not achieve a grade 1 at GCSE.
Choose from our single or double award, so you can tailor your teaching to your students. Both qualifications cover the KS4 programme of study, and link closely to our new GCSEs to help with co-teaching.
Our ELCs are ideal for:
students who are demotivated or have low attendance
as a progression to GCSE
Both are part of our 'Science for all' suite of seven qualifications, tailored for students of different ability and aspirations.
Teaching resources
Prepare for your teaching year. Information, support and services to help you deliver the specification.
Teaching resources that you can use to plan your lessons and support your students' learning.
Prepare your students for assessment. Specimen and past papers, mark schemes, example answers.
Specification news
Upcoming events
Want to know about our new specification, launch meetings and resources?
Keep me up to date
Talk to us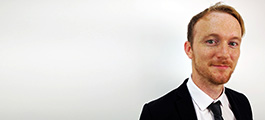 Nick Hughes and the customer support team.
8am–5.30pm Monday to Friday
Tel: 01483 477756
Email: gcsescience@aqa.org.uk